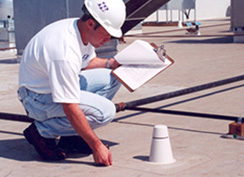 At Hoppe Roofing, we proudly offer building owners and facility managers a complete scale of commercial roofing services. These services aim to help contain costs at all stages of a roof's lifespan. And as part of those offerings, we perform commercial roof maintenance in Iowa, South Dakota, and Minnesota.
Our roof maintenance services include customizable roof maintenance programs. Whether you have one commercial building or a portfolio of property holdings, Hoppe Roofing can help you maximize your roofing investments.
Don't hesitate to contact us today at (855) 472-4932. Hoppe Roofing has a recording spanning back to 1977, and it would be our pleasure to help you keep your roof's costs low with our preventative maintenance efforts.
Comprehensive Program Options Available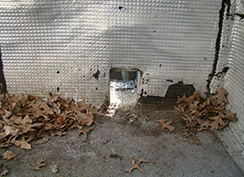 Our dedicated roof maintenance programs consist of routine, professional roof inspections and proactive maintenance, if needed. Here is what roof maintenance can do for you:
Identify existing damage & early trouble signs
Give up-to-date evaluation of roof's condition
Address current issues & mitigate future cost burdens
Create detailed roof history for potential insurance claims
Keep roof's warranty intact
Help roof to perform for the entirety of its expected service lifetime
And more!
The Hoppe Difference
Quality service since 1977
Roofing pros
Dedicated customer service
Highly durable products
Non-prorated warranties
Your roof involves more than just its initial cost of installation. There are also your roof repair, maintenance, and replacement costs. In other words, expenses for its entire lifespan. Routine roof maintenance helps keep these other expenses at bay and reduce your cost burdens over the roof's service life.
Roof Maintenance Services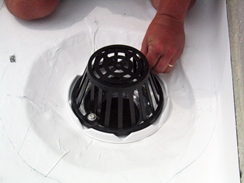 When your agricultural, industrial, or commercial roof sustains damage, our dedicated team is here to help. We have roots going back to 1977, and our team has dealt with all manner of roofing problems and issues. You can count on our years of field-work expertise for the results you need!
Roof maintenance encompasses:
Examination of every square inch of roof for damage & debris
Removal of all debris on roof
Ensuring rooftop units are well-secured
Testing & confirming functionality of rooftop components
Identification of any signs of movement
Close inspection of rivets, bolts & other things which may be subject to loosening
Expect Only the Very Best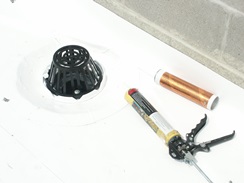 When your roof requires more intensive work, Hoppe Roofing uses roofing products from Conklin®. These durable roofing materials have a 35+ year reputation for excellence behind them. And they offer exceptional value in terms of weathering resistance, longevity, energy-efficiency, and cost-efficiency. These roofing solutions can be backed by full-coverage, non-prorated warranties on 100% of labor and materials for up to 20 years!
Contact us today at (855) 472-4932 to learn more about our dedicated roof maintenance. We look forward to earning your business!