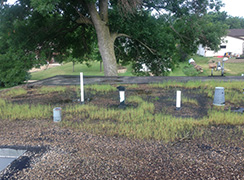 As a full-service company, Hoppe Roofing offers industrial and commercial roof inspections in Iowa, South Dakota, and Minnesota. We have a proud record of service going back to 1977. Our professionals are well versed in identifying problem areas and beginning signs of trouble. Commercial roof inspection services help you maximize your ROI and are available for:
Metal
EPDM rubber
Asphalt
PVC & TPO
Modified bitumen
Built-up
Spray foam
And more!
Contact us today at (855) 472-4932. We will arrange an appointment for a professional roof inspection of your building. We specialize in expert evaluations of industrial, agricultural, and commercial buildings.
Roof Inspection – Tri-State Area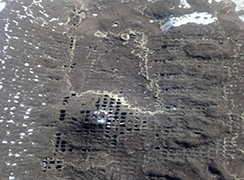 Having routine roof inspections delivers many advantages. These benefits include:
A detailed roof history for potential insurance claims
Updated evaluation of roof's condition
Important documentation for maintaining warranty
Resource for stabilizing roof liability general insurance costs
Helps to keep roof life-cycle costs lower
Assists in maximizing investment over long run
The Hoppe Roofing Difference
Quality service since 1977
Roofing pros
Dedicated customer service
Durable, energy-efficient
products
Non-prorated warranties
In fact, industry studies confirm without regular inspections and maintenance, a roof may last for only half of its life expectancy. Reduce your costs and keep damage at bay before it turns into bigger, more costly work demands.
We have years of field-work experience under our belt. Over that time, our team has seen all manner of gricultural, industrial, and commercial roofing problems. They will provide careful evaluation and diagnosis of your roof's condition.
Roof Inspection Services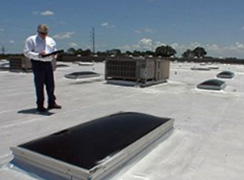 At Hoppe Roofing, a roof inspection entails the following steps:
Evaluation of roof & its current state
Examination of roofing materials condition
Complete lookover of roof's caps, ridges & drip edges
Comprehensive inspection of water draining equipment
Assessment of any signs of movement & other trouble signs
Close examination of specific features like metal flashings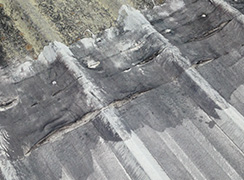 It's best to have a commercial roof inspection done after heavy rainfall, severe wind activity, periods of sleet and/or snow, hail storms, episodes of foot traffic on the roof, and other incidents of potential damage. The springtime or fall-time are the best points at which to have a roof inspection completed.
Roof Inspection Available
With roots going back to 1977, Hoppe Roofing is here to be your long-term roofing partner. Our roofing professionals are skilled in professional roof evaluations and diagnoses. They will help your roof keep up to strong performance standards. And we pledge your complete satisfaction!
Contact us today at (855) 472-4932. It would be our pleasure to conduct a roof inspection for you. We look forward to earning your business!