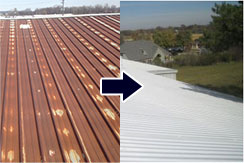 All commercial roofs eventually need to be replaced. In our 10 years of industry experience, we have seen every stage of the commercial roof lifecycle. Whenever viable, we will always help you preserve and restore the roof you have, but ultimately, nothing lasts forever. When you choose Hoppe Roofing to replace your commercial roof, you're choosing a company with a professional, dedicated staff led by an owner who has earned the title of Conklin® Master Contractor.
Commercial Roof Replacement Services
Our list of commercial roof replacement services include:
No-cost service estimates
Commercial roof inspections
Flat roof replacement
Rubber roof replacement
Metal roof replacement
Foam roof replacement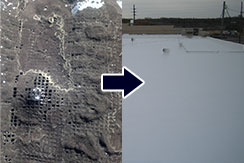 If you're wondering whether your commercial roof needs to be replaced and would like to schedule a free on-site inspection, give us a call today at 855-472-4392.
Tri-State Roofing Solutions: Conklin Roofing Products + Conklin Master Contractor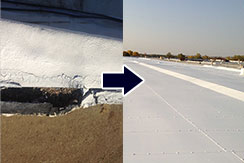 Hoppe Roofing owner Don Hoppe has been a Conklin® Master Contractor since 2011. In a letter Conklin® wrote recognizing this award, they stated, "Since its inception in 1977, the Conklin Building Products division has made a commitment to providing the absolute best roofing products on the market. As you know, however, an expert roofing contractor is essential to the success of any project." We couldn't agree more.
The combination of time-tested Conklin® roofing products and a contractor who exhibits the skill, attention to detail, and business integrity to install them creates the winning combination for Tri-State roofing projects. We are honored to deliver this level of service the people of Iowa, Minnesota, and South Dakota. We take this responsibility seriously and understand that very few contractors reach this level.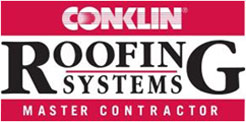 To become a Conklin® Master Contractor, Don needed to do the following:
Demonstrate a commitment to excellence in product application and service.
Attend advanced training sessions directly from the Conklin® factory.
Show a documented track record of quality applications and customer satisfaction.
Establish himself as a premier roofing contractor with a reputation for business integrity, stability, and professionalism.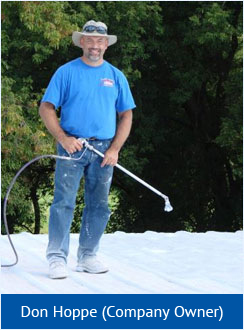 Conklin® has been around for close to 40 years, and their name is on the line every time they award someone with this honor, so they take great strides to ensure their contractors continue to meet this level of excellence. In addition to their longevity in the industry, Conklin® products have been applied to over 2 billion square feet of roofs across the country. They have also been pioneers in energy-efficient and durable roofing products that we use on all of our commercial roof replacement jobs.
Long Lasting, Energy Efficient, and Cost Effective Roofing Solutions in IA, MN, and SD
With proper maintenance, almost every roof we install will live long past its expected service life. We offer non-prorated warranty guarantees for up to 20 years that cover 100% of labor and material costs.
Our Conklin® roof products are ENERGY STAR® certified.
Customers see as much as 30% savings on annual cooling costs.
Our roofing materials stand up well to fire, hail storms, solar radiation, and hurricanes.
Conklin® products are extremely durable and require very few maintenance demands.
Our fully-trained team is available for any commercial roofing need you may have. Owner and Master Contractor Don Hoppe is on site for every job doing the work alongside his crew. We work hard at Hoppe Roofing and do everything in our power to exceed our customers needs and expectations.
If your commercial roof is failing and you're considering replacing it, give us a call today to schedule a free on-site inspection at 855-472-4392!