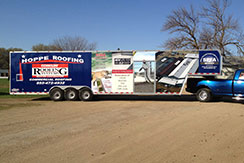 With a record since 1977, Hoppe Roofing is an experienced, full-service commercial roofing company serving Iowa, South Dakota, and Minnesota. Our dedicated team offers complete roof installation, repair, restoration, and replacement services, with an emphasis on quality and exemplary service.
As an established commercial roofing company, Hoppe Roofing covers the Tri-State region. Our areas of service include the following: Rock Rapids (IA), Des Moines (IA), Fort Dodge (IA), Council Bluffs (IA), Mason City (IA), Sioux City (IA), Okoboji (IA), Madison (SD), Brookings (SD), Vermillion (SD), Yankton (SD), Mitchell (SD), Sioux Falls (SD), Worthington (MN), Albert Lea (MN), Mankato (MN), Luverne (MN), Jackson (MN), and all the surrounding communities.
Commercial Roofing Company – IA & Surrounding States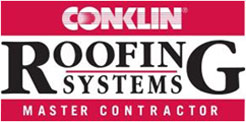 View Official Master Contractor Recognition Letter
When you choose Hoppe Roofing, you can count on receiving first-rate service, quality workmanship, and effective solutions. As a family owned commercial roofing company, we treat your needs as if they were our own.
We are in the business of building relationships. And our team is committed to exceeding expectations on every roofing project we do.
In other words, we pledge your satisfaction and aim for high levels of customer care. Your needs are front and central with our company.
Commercial Roofing Company Dedicated to High Standards
With Hoppe Roofing, you will receive:
Expert craftsmanship with the best, American-made products
Professional services from roofers with years in the industry
Tailored solutions to your specific needs
Durable, energy-efficient roofing solutions
A commercial roofing company with strong reputation
Individualized attentiveness & service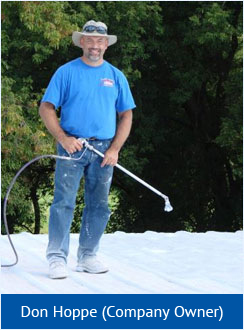 These principles are so central to our business, we have been named a Master Contractor by our roofing supplier of choice: the Conklin® Company. To qualify as a Master Contractor, a roofer must meet stringent standards for workmanship, service, and professionalism. And their roofing projects are carefully examined by official building product representatives and found to be of high caliber.
We are proud to have earned this title and offer this level of expertise and quality service to each and every customer.
Commercial Roofing Services – IA
We chose Conklin® because of their products' steadfast performance nationwide for 35+ years. These roofing systems stand out in a number of ways:
2+ billion square feet across the United States
All products are American-made
Industry leader for 35+ years
Seamless, waterproof & energy-efficient
Optional, full-coverage, non-prorated warranties
Warranty guarantees cover 100% of labor & material costs
This warranty coverage is another extension of our commitment to customer needs. They last for up to 20 years, and they are renewable and extendable!
Don Hoppe, commercial roofing expert and Conklin® product expert, has handled a wide, demanding variety of commercial projects throughout the years. He is on every job site to ensure quality work. You can depend on him and the rest of the Hoppe Roofing family for the best service and lasting results.
Whether you need commercial roof repair, installation, restoration, or replacement – we can help! Contact us today for a free roof estimate. You can reach us at (855) 472-4392.